| PHILOSOPHY
Local Wisdom Resources
| VISION
To develop Roi Et Rajabhat University into the best community of learning, natural resources, and environment conservation 
| RESOLUTION
To develop students' knowledge and abilities to national and international standards to develop the nation and society
| MISSION
To promote research on local wisdom, Thailand wisdom, and international wisdom, and to focus closely on natural resources and the environment
To produce intellectualism, morality, ethics, volunteerism, and conservationism in our graduates
To preserve local and national culture, and enhance knowledge and understanding of the cultural values of Thailand
To provide academic services to strengthen the local leaders, including morality and ethics for leadership and the ability to manage the community using good governance
To develop the university to be a learning institution, caring for the national resources and the environment, including building networks between the university and the local government, inside and outside of Thailand to develop the local community
To promote and apply the "sufficiency economy" in the workplace
To strengthen the teaching profession, produce quality teachers and educational personnel, and develop their ability to reach higher vocational standards
To study, apply and develop local technology and new technology for the local community, including the process of nourishing and using natural resources with balance and sustainability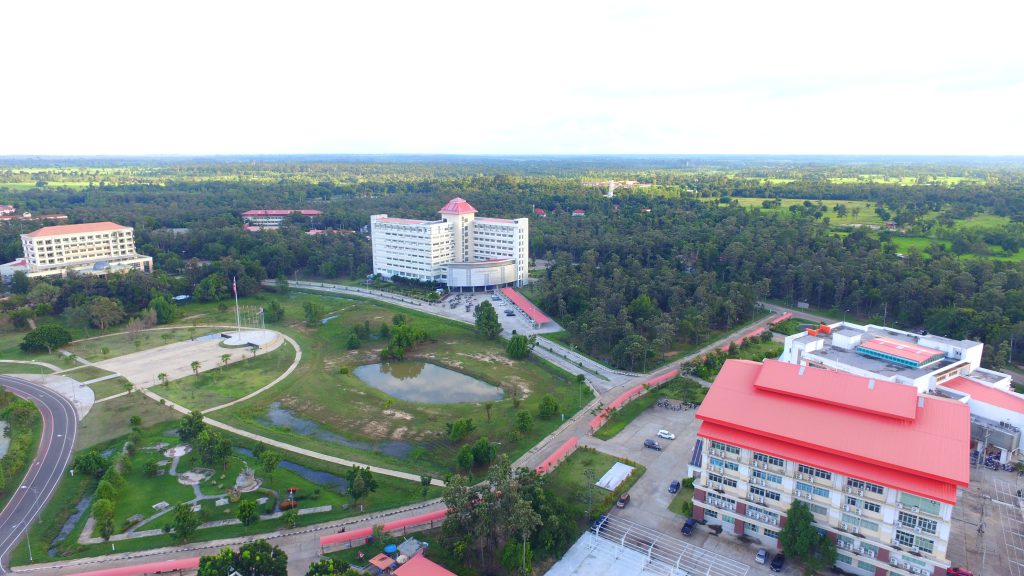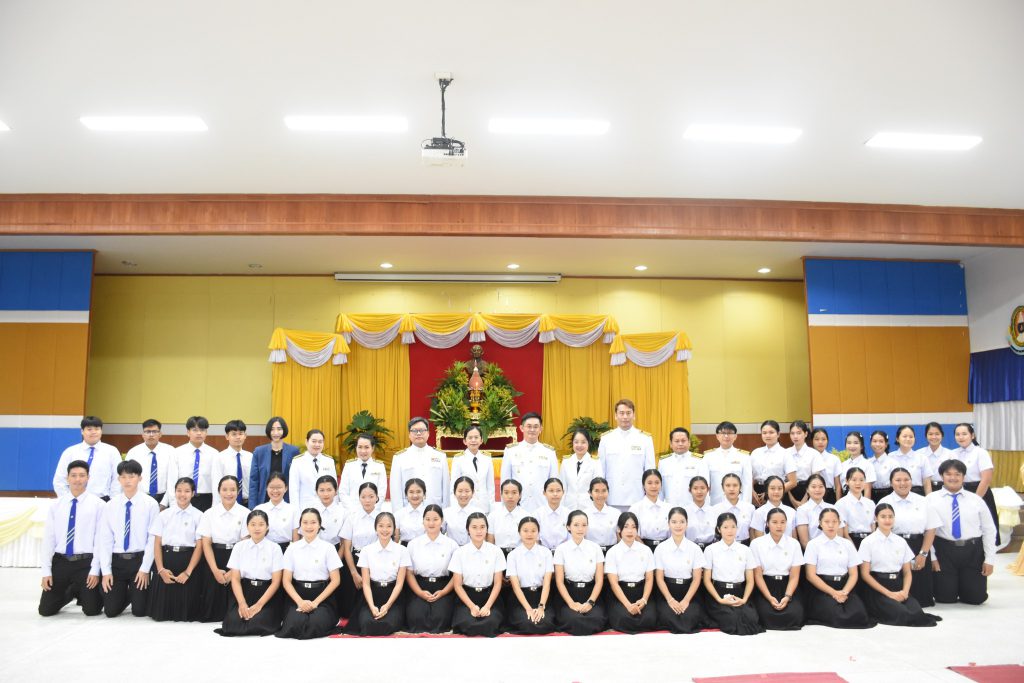 | IDENTITIES
Having Moral, Intellect, volunteering, Learning, and Patience.
| Q-GREEN UNIVERSITY
Q: Quality
G: Good Governance
R: Research-Based
E: Economic Sufficiency
E: Environment
N: Network
| POLICY AND UNIVERSITY DEVELOPMENT
Applying the sufficiency economy philosophy is considered an important way to manage the university in order to follow the implications of being a true Rajabhat university as follows: Roi Et Rajabhat University is a leading Rajabhat university that brings the royal aspirations and philosophy of the sufficiency economy as a model for undertaking a mission to become an intellectual power for local and national development through the participation process under the provision of opportunities for everyone thoroughly and equality.
The implication of the vision consists of 9 keywords.
Leading Rajabhat University
Royal wish
Sufficient Economy
Mission
Earth Power
Local and national development
Participation
Giving opportunity
Thoroughly and equality
To make these nine main visions reflect and become earth power, the university strategy consists of 10 strategies to be intentioned and principled as followed:
Strategy 1 Learning Methodology Reform
Strategy 2 Student Development
Strategy 3 Research and Innovation Reform
Strategy 4 Staff Development
Strategy 5 Public-Private-Community-Partnership (PPCP)
Strategy 6 Financing & Allocation System
Strategy 7 Digital Higher Education
Strategy 8 Outbound/Frontier Education
Strategy 9 The Reform of Management
Strategy 10 Education for All, All for Education